~°-💀-°~Undeserving~°-💀-°~

The dreams in which I'm dying are the best I've ever had!

Female
34 years old
Clarksville, Tennessee
United States

Last Login:
November 28 2020



View: Photos | Blog | Layouts

~°-💀-°~Undeserving~°-💀-°~'s Interests
General

Well, first off, I am a workaholic homebody! That means I work a lot and typically stay home! But, these interests will get me out of the house so fast...

Hot makeout sessions in the park
Putt putt
Bowling
Batting cages
Movies
Dinner dates
Escape rooms
Haunted houses
Going out to the club and dancing
Dirt track racing
Car shows
Tattoo dates
Gym dates!
💪🏃‍♀️ If you can get my ass into shape, I will love you forever!

Music


My Chemical Romance! Number one favorite band! Gerard Way is soooo sexy! Lacuna Coil, The Pretty Wreckless, Avenged Sevenfold, Five Finger Death Punch, Disturbed, Coheed and Cambria, Lindsey Sterling, Evanescence, Britney Spears, Blue Oyster Cult, Pink Floyd, Metallica, R.E.M., Red Hot Chili Peppers, Journey, The Eagles, ICP, Queen, and so much more!!!

Movies

Saw Franchise! I have a tattoo on my thigh of Billy the puppet on his tricycle! Any horror or paranormal movie! Annabelle, The Conjuring, IT (both new and old), Paranormal Activity, The Pet Cemetery (new and old), or any movie by Stephen King! I also love Thirteen, Donnie Darko, V for Vendetta, Lion King, Toy Story, Cinderella, Fast and Furious movies, Harry Potter, Lord of the Rings, Final Destination movies, Urban Legends, The Scream movies, Monster's Inc, Mean Girls, Cyber Bully, Devil Wears Prada, 13 going on 30, Thirteen Ghosts, Uptown Girls, Hocus Pocus (oh my God they are coming out with Hocus Pocus 2 - confirmed!)... and so many more!

Television

The Mandalorian, Survivor, Big Brother, Gossip Girl, Black Mirror, The 100, Stranger Things, America's Next Top Model, Skin Wars, Face Off, World of Dance, So You Think You Can Dance, America's Got Talent, The Bachelor, The Bachelorette, Paradise Island, Love Island, American Idol, Shameless, Rick and Morty, Attack on Titan, Naruto, Sword Art Online, Cupcake Wars and soooooo many more!

Books

The Lottery Rose, Perfect Obsession, Daughters of Fortune, Lovers and Players (or any book from Jackie Collins), any book from Stephen King, any psychological thriller, and I am always down for recommendations!

Heroes

My hero is my husband, who is a veteran with the United States Army!


Groups:
~°-💀-°~Undeserving~°-💀-°~'s Details
Here for:

Dating, Networking,
Relationships, Friends,

Orientation

:

Bi

Hometown:

Clarksville

Body type:

More to love!

Ethnicity:

White/Caucasian

Religion:

Wiccan

Education:

College graduate

Occupation:

Armed Guard

Height:

5"2'

Status:

Married

Member Since:

June 30, 2020
~°-💀-°~Undeserving~°-💀-°~'s Schools
Austin Peay State University
Clarksville, Tennessee
Grad Year: College
Student Status: Alumni
Degree:
Major:
Clubs:


From 2014 to 2017
~°-💀-°~Undeserving~°-💀-°~'s Latest Blog Post

[Subscribe to this Blog]


RJZ R.I.P. 10/24/61 - 10/31/2020 (view more)


Just thinking out loud... (view more)


Death Among the Living (view more)


I Hate The Company I Work For! (view more)


100 nosey questions survey (view more)


[View All Blog Posts]
~°-💀-°~Undeserving~°-💀-°~'s Blurbs
About me: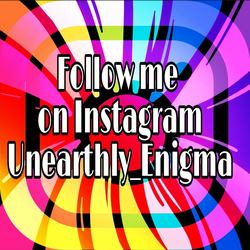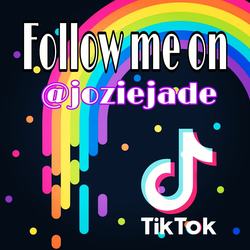 Hello! My name is Jozie. People at work just call me Z. I am an armed guard by day, and an emotional wreck by night! But I love to be spontaneous and fun and make people laugh. I am happily married to a wonderful man! We are polyamorous, and I am bisexual, so I am actively seeking a girlfriend! I love to play with makeup when I have free time. I also love to read! Blogging is one of my favorite things to do! Oh and I fricken love Baby Yoda!
Who I'd like to meet: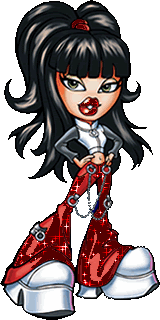 Myspace Glitters

https://youtu.be/V_A4G1jkw24
I would love to meet my lady soul mate! If you are:
Polyamorous
Bisexual
Pagan
and/or Human... send me a friend request!

Also accepting friend requests from:
Vampires
Unicorns
Mermaids
Death Eaters
The Grim Reaper
The Child (Baby Yoda)

⚠️ WARNING ⚠️
I don't bite... hard.
name: Jozie
age: 34
sex: Female
orientation: Bisexual/Polyamorous
status: Married

Forever searching for all of my soulmates!
Just a woman trying to pass level 34 without losing a life. I am pagan and believe in reincarnation. I am an empath! I love Tarot and working with my pendulum! SLowly getting into stone magic! I am wild and crazy! I will forever live in the 90s! I love to be spontaneous!