Xx_bloodXpoisoning_xX

tired

Other
17 years old
Death Valley
Australia

Last Login:
December 17 2018



View: Albums | Blog | Layouts

Xx_bloodXpoisoning_xX's Interests
| | |
| --- | --- |
| General | generally, hoplessly, crazily, a music lover |
| Music | all time low, e^st, fall out boy, green day, my chem, pale waves, panic!, the used, the faint endless, the brobecks, aviva, death spells, electric century, euringer, msi, fiatp/c/?, gerard way, idkhbtfm, jack white, the white stripes, neck deep, nyd, pvris, queen, the young veins, waax, state champs, anarbour, waterparks. |
| Movies | rocky horror, bohemian rhapsody, 16 wishes, she's the man, handsome devil |
| Television | ncis, b99, atypical, please like me, teen titans go, the regular show, adventure time |
| Books | hunger games series, divergent series, kite runner, the great gatsby, catcher in the rye |
| Heroes | heros? nah they're not super human. here's a short list. |
| Groups: | |
Xx_bloodXpoisoning_xX's Details
Here for:

Friends, Discover New Music,
Rate Music,

Body type:

Slim / Slender

Ethnicity:

No Answer

Religion:

Atheist

Education:

No Answer

Occupation:

missing mcr

Height:

0"0'

Member Since:

January 03, 2018

I just want 2 die


Xx_bloodXpoisoning_xX's Latest Blog Post

[Subscribe to this Blog]


to all the artists and criminals. (view more)


words. (view more)


pressure. (view more)


not enough. (view more)


morning. (view more)


[View All Blog Posts]
Xx_bloodXpoisoning_xX's Blurbs
About me:
17. dead.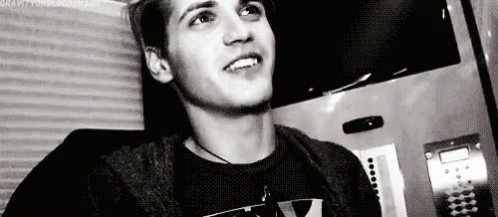 my friends call me mikey. the others call me loser. feel free to call me either. im just some kid from australia with too many dreams and not enough sleep. im mostly just tired and either apathetic or overly nervous. i miss things i've never had. i'd hate to love. i like to write "poems" about how much i want to die (above) and cry over bands. specially mcr, and even more specifically, mikey way. i love that man. anyways, peace and misdemeanours. mikey.
Who I'd like to meet:
anyone who can put up with me.
Xx_bloodXpoisoning_xX's Friend Space
Xx_bloodXpoisoning_xX has

101

friends.