Lynxie

Pfp by pyanyasha :3

Other
15 years old

United States

Last Login:
September 28 2023



View: Photos | Blog | Layouts

Lynxie's Interests
| | |
| --- | --- |
| General | Gnna copy frum my spacehey cuz I'm lazy. XP Anime I guezz ... Especially liek 2000'z onez they r the prettiest. DANGANRONPAAA.,, TOUHOU PROJECT, ROBLOX, LPS, BEANIE BOOZ... NIJIURA MAIDZ, Bang Dream!Girl bandpartyeueue, SKYChildren of the Light!!!…. Animal jam..,,gggg, AND MORE.. anything Kewl and Awesome rlly... 💥🪱 I ALSO DRAW AND ANIMATE SO I REALLY LIKE DESIGNING CHARACTERZ AND ANIMATION MEMEZ!!! Annd... anndnn..... Love music.. MUSIC!!!1!!! OUTER SPACE!!!!1!!1!! Backroomsiez and weirdcore stuffz... Animalz and science and.. math..... nerdy stuff!? 🕸️ O_o |
| Music | EVERYTHING EVER!!1!!!!11!!1!!!! MUSIC IZ MY WORLD; MUSIC IZ MY LIFE 🎧 ESPECIALLY FAST LOUD ELECTRIC GUITAR ♪ 🎶 🎵🎸 LEONZ FAVIEZ R MARINA!!!, WATERPARKZ!!, DREAMERZ!, AUTOHEART, WEDNESDAY 13, MURDERDOLLZ, ROB ZOMBIE, CALABRESE, MILLIONAIREZ, 3OH!3, GORESHIT, MAILPUP, 4LUNG, S3RL, KESHA, HOLLYWOOD UNDEAD, AVRIL LAVIGNE, YUNGBLUD, BREATHE ELECTRIC, STEREO SKYLINE, NEVER SHOUT NEVER, BREATHE CAROLINA, DOT DOT CURVE, BROKENCYDE, PTV, SWS, BMTH, GET SCARED, THIRTY SECONDZ TO MARZ, THREE DAYZ GRACE, SOAD, KORN, SLIPKNOT, DISTURBED, STATIC-X, GOATWHORE, AEROSMITH, THE BEATLEZ, THINGZ LIKE THAT XDDD (and Schnuffel Bunny... Shhhhh.... o3o) AND NIGHTCORE X3,, I COULD TALK ABOUT MUSIC ALL DAY!!!!!1!!! I CANNOT LIVE WITHOUT MUSIC XDDD I ALSO PLAY LE PIANO AND CLARINET AND LEARNING GUITAR AND TENOR SAX AND |
| Movies | THE LION KING 🐾🐾🐾 SING 1 And 2!!! RENFIELD!!! CORALINE! CORPSE BRIDE! AND!!1 BOLLYWOOD MOVIEZ!!1!!!1!!! They r such a huge part of my childhood!! XDD And the last wish and barbie movie B) |
| Television | HEHE.. UNIKITTY!!! 🦄🐈 AND THE AMAZING WORLD OF GUMBALL!!!!! And Talking Tom and friendz (Don't judge meh >:V) And Total Drama. And. Cooking showz! Annd.. hmmmm... anime ig .. XD 🐬🩻 |
| Books | BRAM STOKER'Z DRACULA!!! 🥩🦇 SOOOOO FREAKIN CLAWSOME!!!!! My fave character iz probably ze Count himself, but I also adore Lucy and ofc BERSERKER THE FREAKIN WOLF!!!1!1!!! So Leonine. :3c ........also, I am currently hyperfixated on Lord of the Fliez, so that'z something... O_o |
| Heroes | TENKO CHABASHIRA!!!!1!!! 🐠🐠🐠 SHE IZ EVERYTHING TO ME I ADORE HER MORE THAN ANYTHING ELSE IN THE WORLD BESIDEZ MUSIC :33 I MIZZ HER MORE THAN ANYTHING AND MY WORLD REVOLVEZ AROUND MIZZ CHABASHIRA TwT MY ONE TRUE LOVE!1!!!!1!! And kokichi too I guezz . . . >_> |
Lynxie's Details
Here for:

Friends, Connect with Artists,
Discover New Music, Rate Music,

Orientation

:

Bi

Body type:

Average

Ethnicity:

Asian

Religion:

I will let you know . . .

Education:

No Answer

Height:

5"3'

Member Since:

December 25, 2022
Lynxie's Blurbs
About me: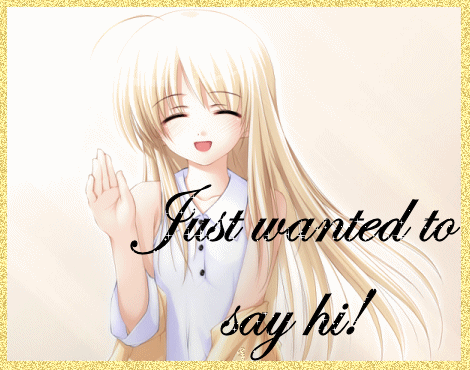 Hoooiii!!!!! My name iz Leon(ine) or Lynx!!! I am cringe, but I am free XDDD I'm also a vampyre. But I bite lovingly!!!!
U can definitely tell wut im like just by clicking my profile (AND BTW IM VERY HAPPY UR HERE!!) and me being bad at talking abt myself + there being a whole section fur my interestz makez it hard fur me to know wut to say here. QwQ But im really awesome!!! Im liek a WALKING TALKING DISCO PARTY. 🪩🪩🌈🌈🎊🎊🎉🎉🌈🌈🪩🪩🌈🪩🌈🌈🎊🎊🎉
Umm... soohhhh.... letz just be friendz, okie?! *holdz out my paw*
IM VERY VERY BAD AT BEING ACTIVE HERE cuz I have an account liek. Everywhere! BUT PLZ DONT FORGET ME!!! TwT Soon I'll randomly pop up again like a viruz on ur computer . It just makez me even more special! ;3 And although i may take yearz to respond to u, I alwayz enjoy talking to ppl! So plz Add + Message me if u would like... I'm a friend collector, like how hoomanz collect pretty rockz and stuff. >_0
Who I'd like to meet:
I ALSO HAVE A SPACEHEY WITH THE SAME URL (LEONINE)!!! ADD MEH THERE TOO IF U WANT!!!