☆ UniCosmicCometCorn ☆

"I am soap scum" - Cosmocorn for like, what... 3 years now?

Female
117 years old
0
United States

Last Login:
January 28 2023



View: Photos | Blog | Layouts

☆ UniCosmicCometCorn ☆'s Albums
☆ UniCosmicCometCorn ☆'s Interests
| | |
| --- | --- |
| General | Honestly I'm kind of a fan of fashion uwu Specifically emo and scene fashion >:3 I use it in all of meh OCzzzz XDD Drawing and writing stories are also 2 hobbies of mine I do most of the time I make OCs every millisecond XDD I'm just fast liek dat, wHOOOSHHH- As 4 fandoms... FNAF IZ MEH FAAAV :DD like ZOMG the story is so good and headcannoning the animatronics is like my favorite thing 2 do XDD, I also rlly like Creepypasta, characters who I also LOVE 2 headcannon XDD, MLP:FiM... WhoIalsolove2headcannoncoughcough, LPS is also pretty kewl (Like the 2008-2011 ones :3) da lil coot kittehs and doggos QwQ, I also loaf me some epic memez XD NYAN CAT, DOGE, EPIC FACE, RAGE COMICZ, OBEY MEMES XD My favorite meme is probably Bad Luck Brian, poor Brian XD, I also RLLY like SoSo Happy Monster (They're random... Just like meh O.o AND SO COOT! |
| Music | One thing u should know about me is that I LOVE moosic XD I'm a TOTAL moosic nerd XD I'll often reference bands I like, soooo... HERE THEY R >:D (Disclaimer: This is probably obvious but, since I'm a Christian, of ccOURSE I don't 100% agree with everysingle thing in everysingle song I listen 2, so plz don't DM me like "Oh ya, I love Shadows by Breathe Carolina! David is right, this random girl he's just met dOES FUCK SO INCREDIBL-" XDD) BREATHE CAROLINA 💎 IS MY FAVORITE BAND! :DD U'll see me talk about them a lot XD... And them all over my profile XDD, Watch Out! There's Ghosts ⚠️, Nickasaur! 🦖, 3OH!3 👌 (I love how they satirize crunk culture XD OOPS, u didn't know their songs aren't for real? O.o Srryyyy =3=) , Family Force 5 💰, Dot Dot Curve 🙂, Falling in Reverse 👄, Sleeping w/ Sirens 🧜‍♀️, Pierce The Veil 🏠, S3RL ✨, My Chemical Romance 🖤, (I'm so emo I know- XD) Amy Can Flyyy 👻, The Medic Droid ⚙️, Forever The Sickest Kids 🦴, (SHE'S A LADYYY-) The Ready Set 🎧, Breathe Electric ⚡, Paramore 🦋, Set It Off 🔷, Caravan Palace 💃, Avril Lavigne ❤️, Ghost Town 💀, TryHardNinja 🐱‍👤, NateWantsToBattle ⚔️, Grifinilla 🤖, Groundbreaking 💔, TheLivingTombstone ⚰️, Your Favorite Martian 👽, Eddochan 🐻, And the rest is mostly fandom songs, soundtracks, and just induvial songs I like- XDD |
| Movies | Since I still have no favorite movie TwT XDD I'll use this section 2 tell u, feel free 2 send me questions on #SecretShare! :D |
| Television | My Little Pony: Friendship is Magic! >:D Idc what people say, Season 9 is awesome! =3= Star vs. The Forces of Evil has inspired waaaay 2 many of meh stories XDD Steven Universe 2, I loaf the music and the "Make peace and always 4give" message! QwQ Aqua Teen Hunger Force is hilarious XDD (IF T W O TURDS EMERGE FROM DA DOME-) Chobits :3 OO! OO! Not many ppl know this one but I also RLLY LOVE Red Vs. Blue! I'd have 2 say Tucker and Tex are my two favs XD My favorite TV show though? INVADER ZIMMMM! >:D Gir is so cute XDD I wear him on everything O.o Well- Not everything but- A lot of things- XDD Gir is my fav character next 2 Gaz :3 |
| Books | Favorite book series ever? DIVERGENT! >w< HOLEEEE SHIT, this book series is so good! I'm on Allegiant right now and can't w8 2 finish it! >:3 My fav characters so far might be Peter and Caleb, I want 2 see more of them! XD I also rlly like Four and Tris but that's just basic of me, eh? XD Other books I like... Animal Farm and The Outsiders r two from my childhood that I remember enjoying <3 I've read the first Twilight book and want 2 read the next O.o Scott Pilgrim is friggin AWESOME! XD I use it as inspo in a lot of my stories uwu |
| Heroes | ME- BOW, PEASANTS- |
| Groups: | |
☆ UniCosmicCometCorn ☆'s Details
Here for:

Networking, Connect with Artists,
Discover New Music, Rate Music,

Body type:

More to love!

Ethnicity:

Black/African descent

Religion:

Protestant

Education:

No Answer

Height:

0"0'

Member Since:

December 22, 2022
☆ UniCosmicCometCorn ☆'s Latest Blog Posts

[Subscribe to this Blog]


1/21/23 (view more)


Henlo! :D (view more)


[View All Blog Posts]
☆ UniCosmicCometCorn ☆'s Blurbs
About me:
About me? Uhh... I like nachos... I... Exist- Maybe? XD Jokes aside, hello! U can call me Cosmocorn! Proud Christian uwu (Non-denom, also since nowadays u kinda have 2 specify this, not progressive, srry- :V) Loves 2 draw, write, and make super rainbow OCs XD I guess I'm also what u kiddins call... Dem scene kidz XD I want 2 say scene queen but nah I'm more so a scene peasant XDD More so a MEME queen rlly, can't go one day without me referencing Charlie The Unicorn XDD I don't like revealing my age online (Not 2day, ninjas... U ain't kidnappin meh- >_>), just know I'm a kid :P Go ahead and scroll down to my interests, I wanna see if we have anything in common! :3 JUST BE WARNED, I am VERY random- O_o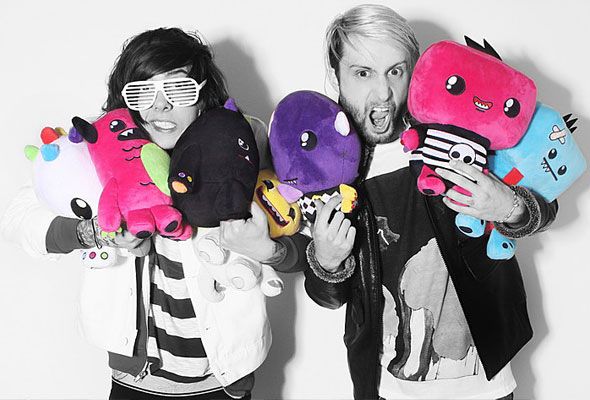 Who I'd like to meet:


Myspace Layouts - Myspace Editor - Visitor Map

I would say "FREDDY FAZBEAR!" but uh- He'd eat me- XD Jokes aside, momma said I ain't allowed ta' have none of em' new fangled online friends >_> XDD That being said, I usually do not keep up conversations in DMs beyond a simple "Hi!" unless it's something important! :0 I still accept friend requests though, I just see them as a "You think I'm cool, I think you're cool" thing XDD I mostly use dis account 4 posting art and headcannons of mine :3 Which I also post on meh Deviantart! X3 https://www.deviantart.com/unicosmiccometcorn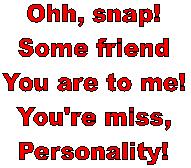 Feel It - Nickasaur!