Masiel

Masiel's Interests
General

I LIKE WRESTLNIG!!!!

Music

TOM WAITS,, les claypool, ICP, arca, SOPHIE, molotov, plastilina mosh, lapfox trax, primus, igorrr, the aquabats, PRAYERS, she past away, megadeth...

lots of thrash metal but i can enjoy almost anything

Movies

ghostbusters, 1,2 and afterlife, Planet of the apes (old movies), Karate-robo zaborgar

Television

right now kapow, mazinger z, Parappa the rapper, Denjin zaboga, Star trek,

Books

i don't read much but i like Harry Potter and the hellboy comics (BPRD, lobster johnson, the crimson lotus, Abe sapien..)

Heroes

MY ART

Groups:
Masiel's Details
Here for:

Friends, Connect with Artists,

Orientation

:

Not Sure

Hometown:

tijuana

Body type:

Average

Ethnicity:

Latino/Hispanic

Religion:

I will let you know . . .

Education:

No Answer

Occupation:

Being a burden

Height:

0"0'

Status:

In a relationship

Member Since:

February 17, 2022
Masiel's Latest Blog Post

[Subscribe to this Blog]


Why is time so slow rn (view more)


HOW TO CHANGE UR CURSOR (view more)


Websites to post art (view more)


[View All Blog Posts]
Masiel's Blurbs
About me: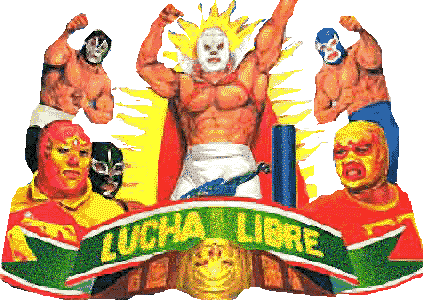 umhhh HI i like to draw and collect plushies idk…

I'm here to ramble abt random shit , also i am a casual wrestling fan, i rarely watch wrestling on TV (i only watch the PPVS and important events, but i barely watch TV anyways,, unless it's what's listed on my interests lol-).. but i go to actual wrestling shows irl, i enjoy that more than anything, and i feel lucky to be born in mexico and live in tijuana cus there's so much lucha libre here…

I like to draw and my current art style is inspired by the nostalgia of the internet in the 2000's! (More specifically the anime-ish chibi style, some glamfur, and a bunch of FLIPNOTE HATENA!!) also jorge gutierrez, i mostly make fanart; digital and traditional

i 'speak' english and spanish so expect spanish posts from time to time xD

MY LATEST ARTWORK!!
Who I'd like to meet:
Artists, LGBT people, webcore bitches, anyoneeee (?