"It's just a phase." My Mom
"You disappoint me." My Father
"You'll never go anywhere with your life." My Principal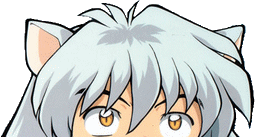 Voted most likely to be a



Married to the boy from your local punk show [11.08.2019]

420 friendly

Level 23

Scenekid est~2008
Queer
Actually Queen of Weebs and Self deprocation
I have mom humour
I promise I'm actually kinda cool, I'm just bad at starting conversations.

Please read if you're under 18 before add me/accept my request

If you are at all uncomfortable with having an adult on your friends list, please feel free to decline/block me. It's the internet, I won't take it personally. That being said, if you at all feel uncomfortable because of another adult on here or in general. PLease don't hesitate to shoot me a message. Im now your emo/scene mum and I'll make sure you're safe.