sophie

acab 1312

Female
16 years old
Chicago, Illinois
United States

Last Login:
March 03 2021



View: Photos | Blog | Layouts

sophie's Interests
General

the transformers comics and G1, art, OHSCHC, kamisama kiss, learning to skate, monkeys, shoes, arizona tea, reeses, chickens,

Music

artists: animal collective, ayesha erotica, xiu xiu, crystal castles, 100 gecs, DeVotchKa, cocteau twins, machine girl, lemon demon, the garden.

genres: dream wave, shoegaze, experimental pop, noise, indie dream pop, grave wave, russian shoegaze, russian post-punk, post-punk.

Movies

trainspotting, little miss sunshine, rocky horror picture show, phantom of the paradise, the florida project, howl's moving castle, the transformers the movie 1986, the last unicorn, the perks of being a wallflower, brokeback mountain, the shape of water.

Television

the manny will not be televised

Books

fly guy

Heroes

hatsune miku, nick roche (artist), rodimus prime

Groups:

transformers fans,
sophie's Details
Here for:

Friends, Connect with Artists,
Discover New Music, Rate Music,

Orientation

:

Bi

Body type:

Average

Ethnicity:

White/Caucasian

Religion:

Agnostic

Education:

High school

Occupation:

bitch

Height:

5"4'

Status:

Single

Member Since:

June 20, 2020
sophie's Latest Blog Post

[Subscribe to this Blog]


artfight (view more)


meet the artist wip (view more)


miss school (view more)


sotw 1 (view more)


test (view more)


[View All Blog Posts]
sophie's Blurbs
About me: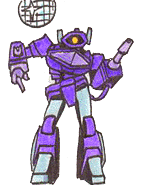 mtv cribs welcome to my friendsproject!!!! i'm sophie :]
11/20. scorpio. enfp. she/they pronouns.
transformers, brave yuusha, mecha stuff.
deviantart listography twitter
Who I'd like to meet:
other mtmte fans, animal collective listeners... ppl like me. pls don't msg if ur 18+ unless ur 1 of my mutuals from offsite :(( tyy