Angel

YOU HAVE TO LOVE TO BE LOVED Life is too short not to Love and be Happy... Just go for it!

Female
51 years old
Gainesville, Texas
United States

Last Login:
June 25 2022



View: Photos | Blog | Layouts

Angel's Interests
General

THIS PAGE IS GUARDED BY ANGELS

Music

Give to everyone who asks of you. And from him who takes away your goods do not ask them back. And just as you want men to do to you, you also do to them likewise

Movies

HI MY NAME IS VIRGINIA I LIVE IN TEXAS A COUNTRY GAL , LOVE THE COUNTRY LIFE , I'M A WRITER OF POETRY, A CHRISTIAN CUNSELOR I LOVE MY FUR BABIES GOD AND MY COUNTRY.

Television

For I was hungry and you gave me food, I was thirsty and you gave me drink, I was a stranger and you welcomed me, I was naked and you clothed me, I was sick and you visited me, I was in prison and you came to me

Books

GREATEST BOOK EVER WRITTEN AND THE BEST ONE WE CAN EVER READ

, I want to be a person who is kind and loving to others. Please help me to use words that will build others up and bring praise and glory to Your name. Kindness is simply love flowing out in little gentleness's

I AM SO BLESSED HAVING MY GOD INTO MY LIFE. I CAN'T IMAGINE MY LIFE WITHOUT HIM ANYMORE.

I DO MY BEST. AND LEAVE THE REST UP TO GOD!!!

I BELIEVE THE BIBLE IS THE BEST GIFT GOD HAS EVERY GAVE US HIS WORD IS THE TRUTH FOR US TO SAVIOR GOD IS TELLING THROUGH HIS WORD IN THE BIBLE God's love is perfect, faithful, unconditional, forgiving, all-encompassing, pure, lasting, sacrificial, strong,

Heroes

JUST FINSH THIS IN OUR BACK YARD .

THE PLACE MAT IS OUT , THE FIREPLACE IS ALL AGLOW My door is ALWAYS open and my home is a safe place. Coffee could be on in minutes or an ice cold glass of tea. My simple home is a place of peace and non-judgment. Anyone who needs to chat is welcome. No one should have to suffer in silence. I have listening ears, prayers, positive energy, and food in the fridge. , NICE AND WARM IN OUR HOME FILLED WITH LOVE, HAPPINESS THE PRESENT OF GOD WILL WELCOME YOU HERE . SIT COFFEE IS ON REST , RELAX AND GOD WILL TAKE CARE OF THE REST

MR.STUBBS AND DAKOTA MY PRECIOUS FUR BABIES LOVE THAT LITTLE DOGGIE

OUR FAV. KITTY KAT OUR PRECIOUS SWEET BOOTS (BOOTSIE ) LOVE OUR BABY

How often have we heard the phrase, "Have a blessed day?" It is usually said warmly by a person of faith to another person of faith. It has a deeper meaning than most people realize

THANK YOU FOR STOPPING BY TO VISIT OUR HSPPU HOME GOD HAS BLESSED US WITH , HAPPINESS,

<

Groups:
Angel's Details
| | |
| --- | --- |
| Here for: | Networking, Friends, |
| Body type: | Slim / Slender |
| Ethnicity: | White/Caucasian |
| Occupation: | CHRISTIAN COUNSELOR |
| Height: | 5"2' |
| Member Since: | June 15, 2022 |
Angel's Blurbs
About me:
THIS PAGE IS GUARDED BY ANGELS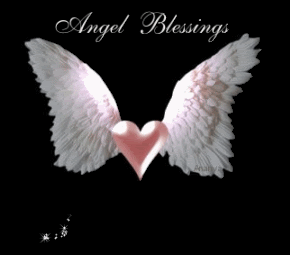 ANGEL NLESSINGS

Respect other people's feelings. It might mean nothing to you, but it could mean everything to them.
WELCOME TO ANHELS DOLL , ENJOY THEM AMD HOPE THEY BRING A SMILE AND HAPPINESS TO TO YOU
Hello everyone welcome to my page My name is Virginia (ANGEL) I hope you find happiness ,love ,joy and peace here , our love here shines bring in our home filled with love and happiness of Blessings of God's love. .All my friends who know me call me Angel because I radiate the love of God where ever I go. lol I'm a writer of Poetry, Phycologist Christian Counselor ,and a prayer warrior . I love reading , music, dancing, boating and traveling . Most of all love my family, and God he is always #1
Love Jesus is a sure title to the greatest possible happiness; for Jesus is important in our lives and has determined to make his children of God happy, and surely will not forget a single one in whose heart is enkindled one spark of love.
Who I'd like to meet:
>

"love the life you live. live the life you love." HOWEVER FAR AWAY I WILL ALWAYS LOVE YOU. HOWEVER LONG I STAY I WILL ALWAYS LOVE YOU. WHATEVER WORDS I SAY I WILL ALWAYS LOVE YOU I WILL ALWAYS LOVE ONLY YOU......

MY DOLLS SAYS IN EVERYTHING YOU DO IN LIFE GIVE THANKS TO OUR LORD FOR THIS IS HIS WILL OF GOD OUR KING AND SAVIOR